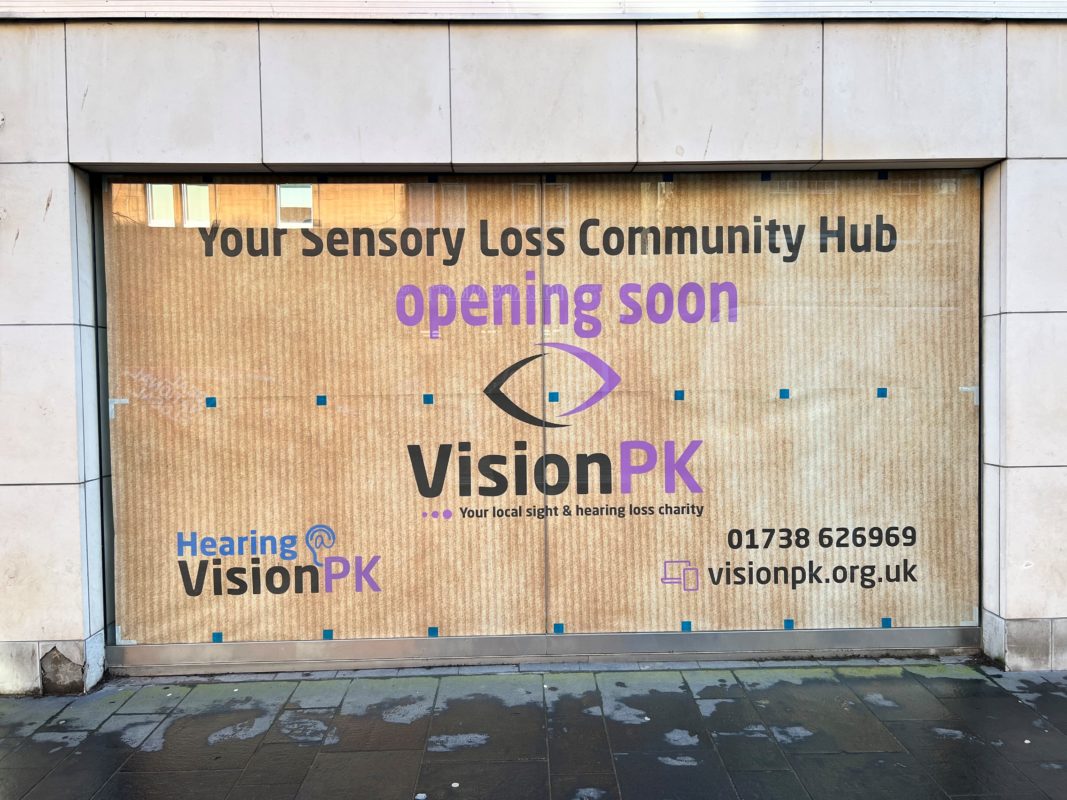 We have moved!
After many years at New Row, in February 2022, VisionPK moved onto Perth High Street.
While we will continue to provide our range of services for people who have sensory impairments, we also have exciting plans for our new space.
Coming soon – we'll let you know what we're doing, show you the plans and timescales, and explain how you can get involved with the process.