After you've provided for your loved ones, please consider including a gift in your will to VisionPK.
By leaving a gift in your will to VisionPK, you will help ensure our valuable work continues for many more years to come.
If you would like any further information, please call us on 01738 626969 or speak to your solicitor about how to leave a legacy.
Free will writing service
VisionPK have teamed up with Perthshire law firm, MacNabs, to offer our clients, their partners or spouses a complimentary Will writing service.
Macnabs are offering friends of VisionPK a free 'straightforward*' will that expresses your wishes for your assets and property after your death.
This is a great opportunity to get your financial affairs in order from an established Perthshire law firm.
If you would like to make an appointment to discuss your Will and to take up this complimentary service, please email katie.wylie@visionpk.org.uk or telephone 01738 626969
*Straightforward wills are those with no trust provisions relating to care costs, divorce, bankruptcy, vulnerable beneficiaries, tax planning, etc. If you require these additional services, this will be identified at your initial free meeting and a quote provided to you for your consideration.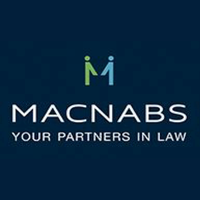 Latest News
Read the latest news and updates from VisionPK.
Our news